Apricot Nut Bread
Updated June 5, 2017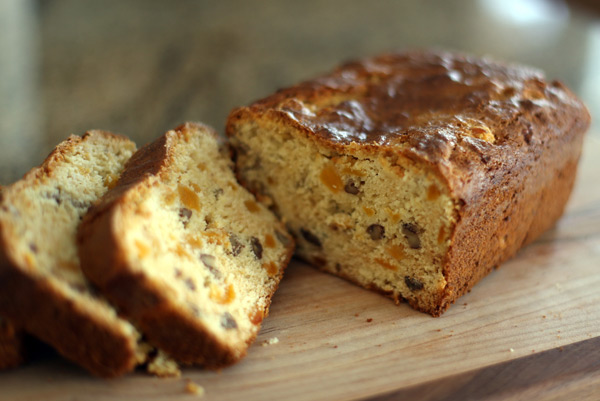 Ingredients:
Instructions:
In large bowl, stir together first 8 ingredients; set aside.
In medium bowl, mix milk, liqueur, butter, egg and egg yolk until well blended. Add milk mixture to dry ingredients; stir just until moistened.
Pour batter into greased 8 1/2-by-4 1/2-by-2 1/2-inch loaf pan. Bake in 350 F. oven for 45 to 50 minutes, or until the bread is golden brown and toothpick inserted in center comes out clean.
Cool in pan on a rack for 10 minutes. Remove and cool completely on rack.
Adapted from "Farm Journal's Homemade Breads"

14 Slices

Calories per serving:

178


Fat per serving:

8.1g



Site Search