Apple Crunch Muffins
Updated June 5, 2017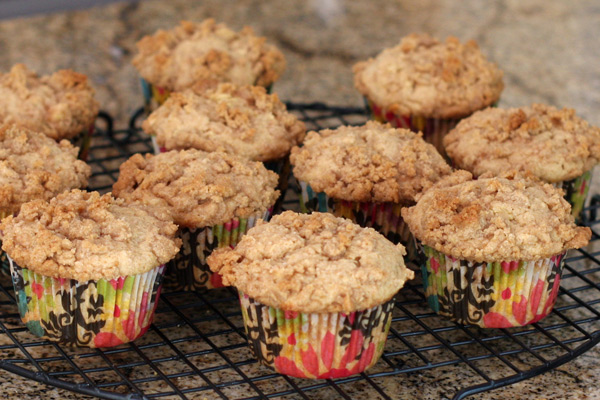 Ingredients:
Topping
Instructions:
Heat the oven to 375 F.
Line a 12-cup muffin tin with papers.
Sift together flour, sugar, baking powder, salt and cinnamon into mixing bowl. Cut in shortening with pastry blender until fine crumbs form.
In another bowl, combine egg and milk; whisk to blend. Add to dry ingredients all at once and then stir just enough to moisten.
Fold the apples into the batter.
Spoon the batter into paper-lined muffin cups, filling about two-thirds full.
Sprinkle with nut crunch topping (see below).
Bake in the preheated oven for 20 to 25 minutes or until golden brown.
Serve hot with butter and homemade jelly or jam.
For the topping mix together brown sugar, chopped pecans and ground cinnamon in small bowl.
Site Search