Crockpot Red Beans
Updated June 4, 2017 by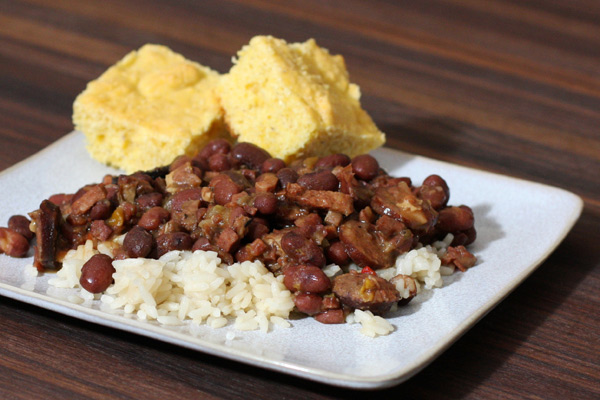 Ingredients:
Instructions:
Put everything except the salts and garnish in the crockpot. Cook covered on LOW setting for 8 to 10 hours.
Check liquid level, adding water if needed to cover the beans.
Beans should be very tender.
Add salt and seasoned salt.
Remove bones and bay leaves and garnish before serving.
Serve over rice with grilled or smoked sausage.
Adapted from "Tell Me More" (Junior League of Lafeyette, LA)

Bean Recipes Index
Site Search