Greek Style Rice with Spinach
Updated June 5, 2017 by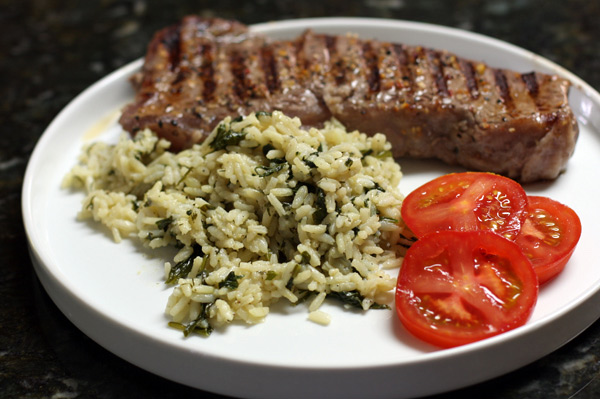 Crumbled feta cheese jazzes up this spinach and rice combination.
Ingredients:
Instructions:
Heat the oil in a heavy skillet or wok. Add onion and garlic and cook on medium-high heat until onion is softened and transparent. Add spinach, lemon juice and rice; cook, stirring frequently, until spinach is limp and rice is thoroughly heated. Toss in basil.
Add salt and pepper to taste. Arrange rice in a mound on a colorful platter.
If desired, surround with blanched sugar-snap peas.
Sprinkle rice mixture with crumbled Feta cheese.
Serves 4.

Shared by L. Crawford
Recipe adapted from Miami Herald 3/95

Bean Recipes Index
Site Search