Roasted Garlic
Updated June 4, 2017 by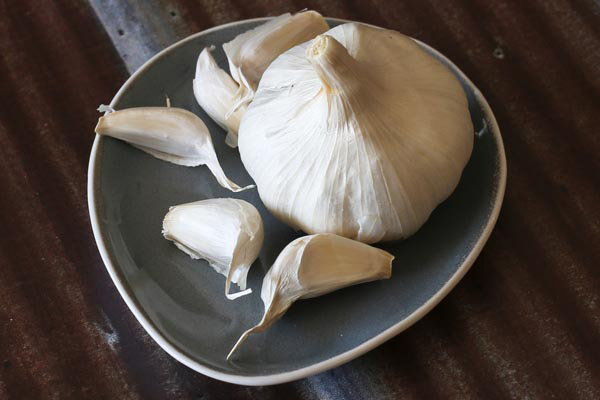 This is a basic roasted garlic recipe, using a little thyme, butter, and chicken broth. Use roasted garlic as a spread for appetizer breads, put it in meatloaf or potato dishes, any dish you'd like to enhance with intense garlic flavor.
Prep Time: 8 minutes
Cook Time: 15 minutes
Total Time: 23 minutes
Ingredients:


Instructions:
Preheat oven to 350 F.
Carefully remove the outer papery skin from the garlic heads, leaving the whole heads intact.
Arrange the garlic heads in a small baking dish so that they fit comfortably.
Dot with the butter, thyme, pepper, and coarse salt.
Pour the chicken broth into the dish.
Cover dish tightly with aluminum foil and bake, basting frequently, for 1 hour.
Uncover and bake 15 minutes longer.
Site Search