Fried Dill Pickles
Updated June 4, 2017 by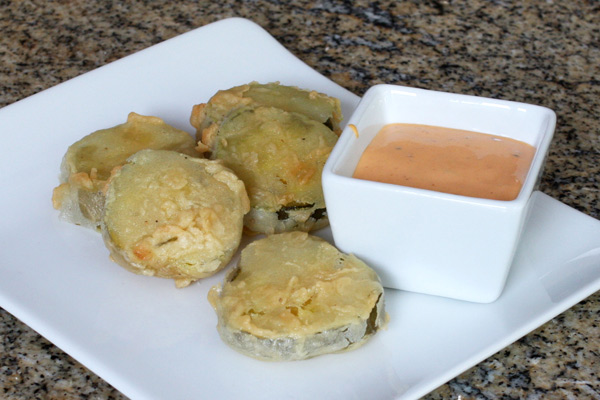 I've gotten many positive emails about these tasty fried dill pickles. These popular deep fried pickles are delicious with fried catfish and hush puppies. Make them to serve at a Cajun style party or Mardi Gras celebration.
Prep Time: 15 minutes
Cook Time: 20 minutes
Total Time: 35 minutes
Ingredients:
Batter
Flour Mixture


Instructions:
Heat deep fryer to 350 F.
In a medium bowl whisk together the egg, 1 tablespoon of flour, milk, Worcestershire sauce, and hot sauce; set aside.
In another bowl combine the 3 cups flour, salt, and pepper; mix well to blend.
Drain the pickles and slice if whole. Dip drained pickles into milk mixture and dredge in flour mixture.
Deep fry in 350 F oil until pickles are browned and float to the surface.
Remove to paper towels or brown paper bags to drain. Sprinkle with salt and pepper, to taste.
Serve with Ranch dressing or your favorite aioli or dipping sauce.

From a 1995 Newspaper Clipping.
Site Search