Chicken Fingers With Dipping Sauce
Updated June 4, 2017 by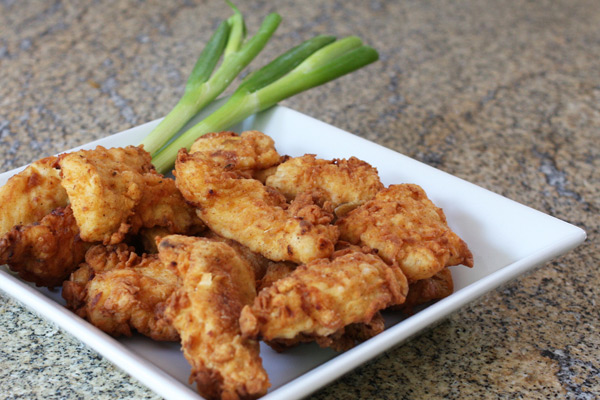 These chicken fingers are oven fried and served with a tasty dipping sauce. Use fine dry bread crumbs if you don't have panko bread crumbs. Feel free to use your own dipping sauce instead of or in addition to the included sauce.
Prep Time: 15 minutes
Cook Time: 25 minutes
Total Time: 40 minutes
Ingredients:
Dipping Sauce


Instructions:
Trim visible fat from chicken; cut each boneless chicken breast into 6 even strips. Coat chicken pieces with yogurt.
in a bowl, combine panko crumbs, thyme, marjoram and curry. Roll chicken strips in crumbs.
Arrange the chicken in single layer on cake cooling rack set in baking pan.
Bakein a preheated 375 F oven for 25 minutes or until coating is lightly browned and crisp and chicken is cooked through.
Serve with the dipping sauce (below)
Dipping Sauce
In a bowl, combine the 1/2 cup of yogurt, ketchup, celery, soy sauce, garlic, and pepper to taste. Serve as dip for chicken fingers.
Site Search