Cajun Stuffed Mushrooms
Updated June 4, 2017 by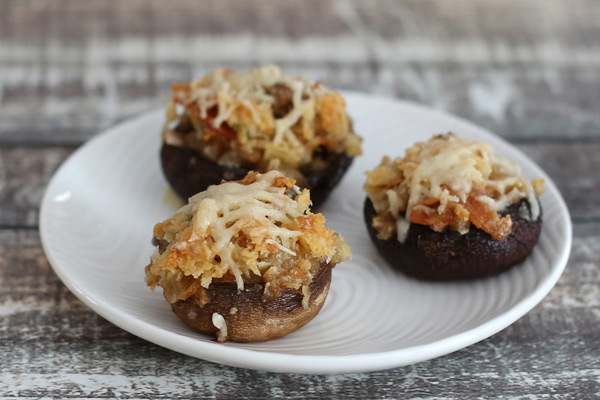 Andouille sausage gives these stuffed mushrooms great Cajun style flavor.
Prep Time: 20 minutes
Cook Time: 45 minutes
Total Time: 1 hour 15 minutes
Ingredients:


Instructions:
In a skillet over medium heat, brown sausage, onions, bell pepper, and mushroom stems. Add salt, garlic powder, and cayenne pepper. Add water and bring to a boil. Add rice and parsley. Cover and remove from heat. Let stand for 15 minutes.
Meanwhile, in a bowl, blend mayonnaise and cheese. Combine half of mayonnaise and cheese mixture to all of cooked sausage and rice mixture.
Stuff the mushrooms with this sausage mixture and spoon remaining mayonnaise-cheese mixture on top of mushrooms.
Arrange the stuffed mushrooms in a 9-by-13-by-2-inch baking dish and bake at 350 F for 35 minutes. Mushrooms will appear puffy and golden when done.
Makes about 2 dozen stuffed mushroom appetizers.
Site Search