Shrimp Remoulade
Updated June 4, 2017 by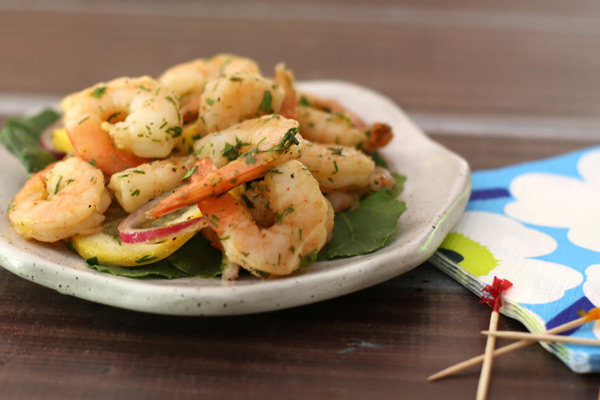 Cooked shrimp is served with a flavorful sauce in this tasty appetizer. Serve on lettuce leaves dressed with the sauce or serve the sauce on the side for dipping. Feel free to leave the horseradish out if you aren't a fan.
Prep Time: 15 minutes
Total Time: 15 minutes
Ingredients:
Instructions:
Combine all ingredients except shrimp, bell pepper, and lettuce in container of an electric blender or food processor; process until well-blended and smooth. Chill remoulade sauce thoroughly.
To serve, arrange shrimp and pepper strips on lettuce leaves; pour dressing over shrimp.
Or serve dressing on the side for dipping or drizzling.
Makes about 10 appetizer servings.

Related Recipes
Shrimp Scampi
Shrimp Creole
Grilled Shrimp Recipe
Appetizer Recipes

See Also
Top Shrimp Recipes
Site Search