Artichoke Dip
Updated June 4, 2017 by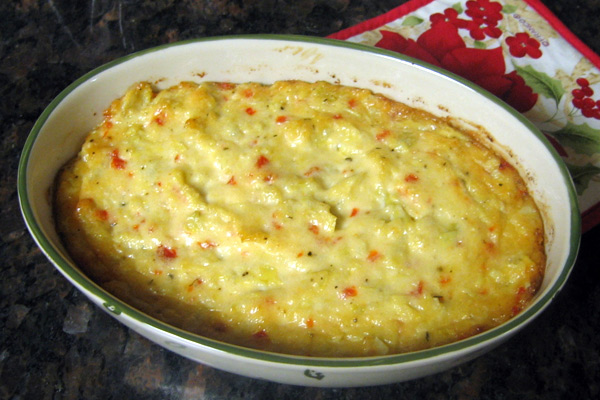 This simple dip gets a little extra flavor from the green chile peppers. Feel free to use a little chopped jalapeno for a hotter artichoke dip. I sometimes add chopped roasted red peppers to this tasty artichoke dip.
Prep Time: 10 minutes
Cook Time: 30 minutes
Total Time: 40 minutes
Ingredients:


Instructions:
Drain artichoke hearts and break apart.
In a small baking dish, combine the artichokes with the remaining ingredients.
Bake at 350 F for 30 minutes.
Serve with tortilla chips or assorted crackers.
Serves 4.

Site Search