Honey-Garlic Spareribs
Updated June 4, 2017 by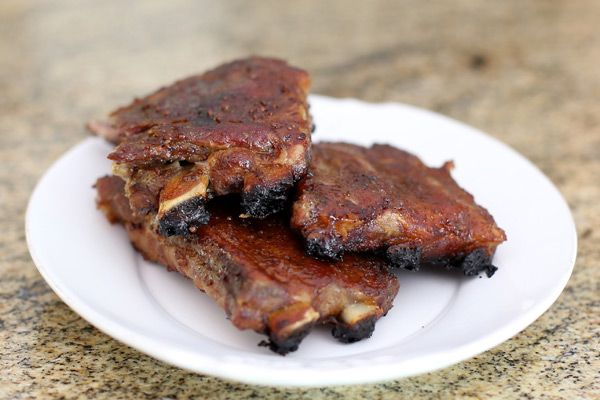 Delicious spareribs are separated into single ribs and baked to serve as an appetizer, or serve as a meal for your family with potato salad or slaw.
Prep Time:
Cook Time: 10 minutes1 hour 25 minutes

Total Time: 1 hour 35 minutes

Ingredients:



Instructions:
Heat the oven to 325 F.
Separate ribs into single ribs or serving-size pieces.
Season spareribs with garlic salt; arrange in a 9-by-13-by-2-inch baking pan.
Cover the pan with foil and bake at 325 F for one 50 to 60 minutes, until tender; drain well.
Combine remaining ingredients in a saucepan and simmer 5 minutes.
Drizzle the honey mixture over spareribs and bake, uncovered, for 30 minutes. Baste every 10 minutes.
Makes about 20-24 appetizer portions

or serves about 4 people as a main dish.
Site Search