Featured Recipes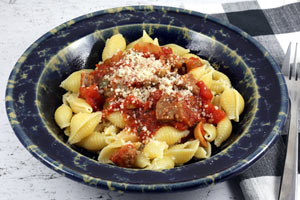 Italian sausage is featured in this tasty Neapolitan pasta recipe. The pasta sauce is flavored with diced sausages, basil, garlic, and optional mushrooms. This Neapolitan pasta is a symphony of color and flavor.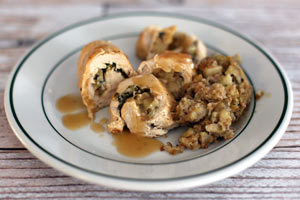 These chicken breast rolls are filled with a delicious apple and bread stuffing. The chicken rolls are served with an easy chicken gravy. Serve the chicken and gravy with the extra baked stuffing mixture and mashed potatoes.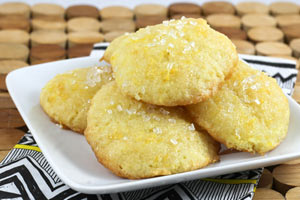 These tea cakes are bursting with fresh lemon flavor. The lemon zest and lemon juice coating mixture flavor the cookies perfectly. Top them with some sanding sugar for a special occasion. They are soft, moist, and delicious!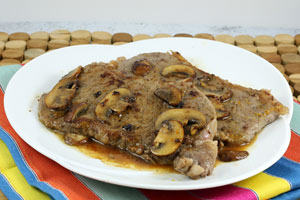 These simple strip steaks are seasoned, seared, and then finished with an easy mushroom and wine sauce. Lots of butter and some lemon pepper add flavor to the steaks.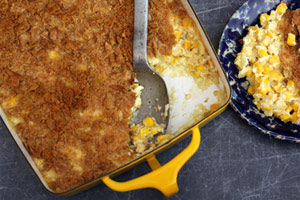 This scalloped corn casserole is pure comfort food. Fresh, frozen, or canned corn may be used in the casserole. The corn is held together with a rich white sauce and egg, and the cracker crumb topping is classic.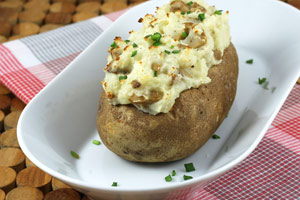 Chopped sauteed mushrooms are added to the mash mixture in these twice-baked potatoes. Feel free to add some shredded cheese to the potatoes or the topping.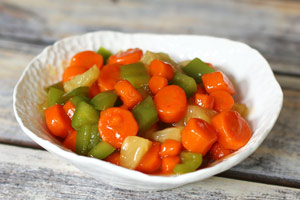 The sweet and sour sauce for this dish is made with pineapple, bell pepper, soy sauce, and sugar. The sauce mixture is thickened with cornstarch. Add some chili garlic paste or red pepper flakes to the sauce if you like a bit of heat.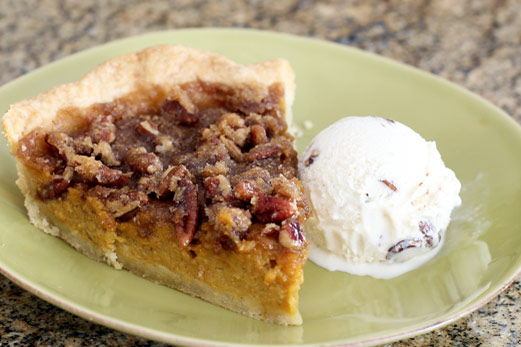 This pumpkin pie, with its crunchy pecan praline topping, stands out from the everyday pumpkin pie. It's easy to make with the included food processor pastry or use a frozen ready-made crust.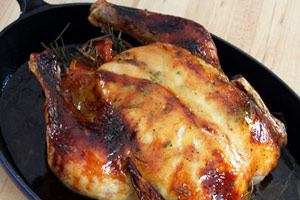 A rosemary and maple glaze flavors this amazing roasted chicken. Add a dash of cinnamon to the glaze mixture or leave it out. It's a refreshing alternative to the typical seasoned roast chicken.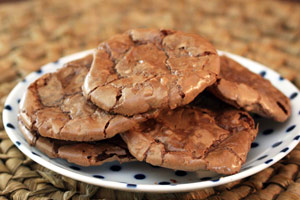 These easy chocolate meringue cookies are made with only six ingredients: egg whites, sugar, chocolate, nuts, salt, and vanilla. Feel free to leave the nuts out of the cookies or replace them with some mini chocolate chips or brickle chips.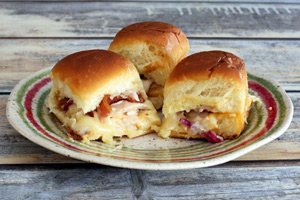 Split a flat of dinner rolls to make these easy sliders. The chicken is layered with bacon and pepper jack cheese. Sriracha mayo adds fabulous flavor. They're similar to party ham and cheese rolls.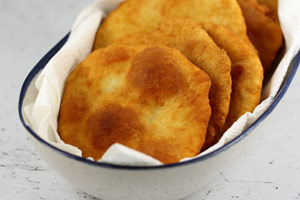 This fry bread is an excellent choice when you want bread with a meal but don't have the time or patience to make yeast rolls, biscuits, or cornbread. It's a very easy dough to mix, and each batch takes about 2 to 2 1/2 minutes to fry.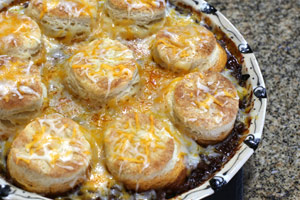 Ground beef, beans, simple biscuits, and cheese make this casserole a satisfying family meal. Add a tossed salad or sliced fresh tomatoes for a fabulous everyday meal.


More Recipes: